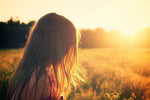 SUMMER HAIR TIPS 2018
That time of the year has finally arrived! Sun, sea, and sand are what we're headed for, it's time to start taking action and protecting your strands from the scorching sun and its dreadful hair challenges.
Trying to get your hair in tip-top condition so that you can create those gorgeous beachy waves? Three things to remember is condition, condition, and condition again.
It's extremely important to keep your hair covered, always protected and moisturised. Here are some damage control and protective hair care tips to keep in mind this summer.
Keep it up
There is no such thing as a bad hair day if your hair ain't getting in the way. Getting your hair out of your face is a must do. A good updo, some braids or beachy waves in a top knot should do just the trick.
Avoid colour appointments right before a holiday
Salt and chlorine can affect your colour and can leave your hair looking worse than before. Sun can cause colour to fade and dry out your hair, try using colour products that enhance your colour and protects your strands against colour fading.
SPF for your hair
Prep your hair before taking a swim! Just like your skin needs SPF for sun damage so does your hair. The sun tends to dry out and damage your strands. Using an after-sun cream or a deep conditioner containing SPF protection for your hair is a good way to prevent UV damage and colour control.
Kiss green hair goodbye! Girl tip number one is to rinse your strands with cold water before diving into the pool. Your strands can only absorb so much water so by washing it first you limit the amount of chlorine it can absorb.
Conditioning treatments
Extreme heat and humidity are a hairs arch enemy! Keeping your hair conditioned should be number one on your hair care list.
There are many ways to keep moisture locked in, from deep conditioners, leave-in spray to hydration masques. For dryness caused by the sun, you would need to restore lost moisture and nourish dry lengths and ends with a hair weekly hair masque. Try using a hair mask at least once a week along with some shine spray or hair oil to add extra gloss and boost hydration, this way you can maintain healthy hair and scalp throughout the summertime.
Less heat
Let beachy waves be the way to go! There are tons of really cool heatless hairstyles out there so try giving your hair a heat break from time to time. Humidity and sun damaged have already taken its toll, With the scorching sun shining on our strands every day adding heat tools is not the best idea. To prevent extra damage always be sure to use a heat protector and when possible try laying low with the heat tools as they tend to make hair dry brittle and dull especially in the summer months.
Drink more water
Yes, it's a thing! Not only is water good for your body, but drinking water also affects the condition of your hair. Drinking 2-3 litres of water a day along with delicious healthy foods will do wonders to your scalp and hair.
Visit any one of our Style Bar hair salons for a free consultation from a qualified stylist!
Click here for salon details and locations.