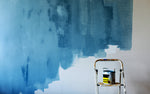 STYLE BAR EXPANDS
We were excited to have announced the opening of our latest salon in Montclare Place, Claremont earlier this year and will be welcoming yet another Style Bar hair salon in Village Square, Durbanville by December 2018.
By the end of 2018, we will have a total number of 11 hair salons all scattered across the Western Cape. We have recently done some store renovations at our Palmyra salon and are hoping that all stores will celebrate a facelift early next year.
Style Bar has not only grown but transformed to something beyond our imagination. With all the hard work and dedication, we've managed to build an amazing and successful brand. Our group aims to do their very best to grow even more as we continue our journey in the hair industry.
Click here for all store details
S0me sneak peeks!