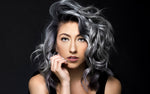 PROS AND CONS OF EASIHAIR PRO HAIR EXTENSIONS
Do you want your hair extensions to look incredible? Do you want your extensions to look natural, while still being the focal point of your brand new hairstyle? You might be weighing the pros and cons of getting hair extensions for your look, and you want to make sure that those pros and cons are weighed effectively so that your hair ends up looking great. Do you want to know the pros and cons of getting hair extensions? Here are a few advantages and disadvantages that go along with getting extensions for your hair.
BUYING CHEAP MEANS POOR QUALITY
One hundred percent human hair is a necessity if you want your hair extensions to look great. Synthetic hair simply doesn't react to different situations the same way that human hair does, so as soon as you try something different with your hair, or it becomes a little bit humid out, it's going to be painfully obvious that your hair extensions aren't real. If you want to get hair extensions, you need to make sure that you get some that have one hundred percent human hair. Although hair extensions that have one hundred percent human hair may be a little bit more expensive, they're well worth it if you want for them to look great, and continue to look great under most conditions.
YOU NEED AN EXPERT TO INSTALL
If you want your hair extensions to look great, you need someone that has the expertise and has taken certification courses to install them. Even if you have great quality hair extensions, they can end up looking awful if you don't have someone who knows what they're doing putting them in for you. Although this is technically a con of having hair extensions, it's well worth it to pay money to have them installed if you want them to look great. Having a professional do the work ensures that your hair extensions are going to look awesome.
NOT JUST LENGTH, VOLUME
If you don't want to add length to your hair, but you think you could use a little bit more volume, you can still get it done with hair extensions. Many people don't want for their hair to be longer, but they do want their hair to be thicker and more luxurious. This is why properly installed hair extensions are a really popular option even for people who don't want longer hair.
THE PERFECT MATCH
Don't under any circumstances attempt to put in hair extensions that don't perfectly match your hair color. It's the most obvious thing that will let people know that they're not actually your real hair. If you want hair extensions to either lengthen or volumize your hair, you need to make sure that you get the color that is a perfect match to your own, otherwise, the extensions aren't going to look right at all. Taking the extra time to get hair extensions that perfectly match your actual hair color is going to save you a lot of frustration down the road.
EHP is now available at selected Style Bar hair salons.
Contact your nearest salon today and take advantage of the free installation promotion that we currently have running. 
Promotion - Free installation when you purchase a new box of ehp hair extensions
Offer valid from 17 August till 12 October.