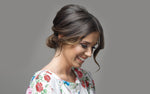 We Have Your Roots Covered!
Never before have we had to make decisions of this nature in our Industry…Imagine, having to suggest/recommend a colour for our client to use "at Home", yet here we are.
Never before have we had to make decisions of this nature in our Industry…Imagine, having to suggest/recommend a colour for our client to use "at Home", yet here we are.
Having to resort to DIY or Box colour has always been a massive risk for the customer as well as the huge implications this has for the Professional Stylist who has to correct whatever was done at home, and as expected, we never get the truth.
In no way are we saying that "Box Dyes" are bad, we do however believe that a Professional stylists' expertise is required to do a thorough consultation, deciding what the next step should be and what will be the best way to preserve the integrity of your hair.  Hair colour and formulations are not a case of, one size fits all.  We have seen the result in our salons too often to know this is a no win situation.
There is a huge difference between box dyes and Professional Colour, the Chemistry, list of active Ingredients, Care and Conditioning agents are far superior in Professional Colour.  The list is endless.
The investment each Salon and Stylist makes in their Education to ensure their skills equal that of the Professionals we set out to be, delivering beautiful, healthy, shiny colour results.
We believe that once we are back in our Salon's we will continue to do what we as Professionals do best and that is to take care of your Hair.
However, what we Globally are going through is not normal.  There is no way any of the suggestions we are having to make was ever part of our plan.
We are closed, but not permanently.
We are having to make huge changes, but it won't be forever.
Our Salons are suffering financially, but it too will pass.
We are stuck home now, but we will be back, stronger, better, more focused and more appreciative of what we took for granted.
In saying all that, we still want to be able to take care of you, our clients, our guests.  We want to assist you to look and feel better with this temporary solution we would like to share with you.  Even though we are still in lockdown, you might have to be back at work and wanting to look good.
 All of our Colour clients must be in such a need to have their colour touched up (the regrowth-roots).   We will not be able to cater to all colour needs, but with the help and guidance from your Stylist we will find a way of finding the most suitable colour for your hair.
The suggestions we make for you to do at home, honestly is not going to be the same as the work done in our salons by a Professional Stylist, but it will see you through.
 After you have had a Whatapp, Skype Consultation with a Style Bar staff member the recommended colour will be available for you to purchase.
 We will also share very important information on a document that will be send to you upon your  purchase.
So what can you expect from us.  We will have variety of solutions for you:
Temporary:
Colour Conditioners – lasts up to 1 – 3 shampoos
Colour Sprays – lasts up to 1 – 3 shampoos
Demi permanent colours – up to 50% - 70% Grey coverage, lasts up to 25 shampoos, No ammonia colour
Permanent – 100% Grey coverage, Permanent colour
Depending on individual hair colour needs the above options will deliver each on their own standard, but it will leave your hair feeling and looking refreshed, healthy and shiny.  One of the biggest differences between "box dye" and Professional colour is the condition it leaves the hair in after a colour service.  With Professional colours you achieve multidimensional tones and not solid "helmet like" results.
We want to make it very clear that the use of Professional colour should be left to the Professionally trained stylists.  But with the close communication we are planning with our clients we will assist you, telephonically or via WhatsApp video.
The above colours are 100% safe to use, after all these are the very colours we work with.  The most important part is you HAVE to adhere to the rules we will set.
It is honestly for us of more importance to guide you through these current times.  Lets face it, we can still deal with hair that has completely lost its original style, but having those roots stare at you is a absolute no go.

Now for the big question – why can we then not do this in future?  why do we need to pay so much for a salon colour service?
Quite honestly, we are the trained masters of our hair art.  We are the ones who knows all about Baby lights, face framing, colour melting, ombre, balayage, and the list goes on.  Offering our clients the above is nothing compared to the very specific and tailor made formula your stylist has for you.  Very often, these formulas don't happen on the first visit, it is a constantly adjusted system that has to cater for a multitude of different hair textures and hair types.  Our close relationship with our clients are not over….lets face it, you need us and you love us…
Should this be the first time you are having to colour your own hair, well lets also hope it will be the last, we will guide you through this step by step.  As we mentioned before, please do not expect an identical result as your salon visit.  Colouring your own hair is going to be very challenging, from making the section, trying to get the hand eye coordination in the mirror figured out to now get the tint brush in the right spot…oh you are so going to miss us at this very moment…. 😊 It will be easier should you have someone at home to assist you, especially when you get to the back of your head.

Make sure to follow all the instructions we will share with you. That way, you and your hair will be back in our chairs.

To end off with.  Our only concern at this very moment is the quality and integrity of your hair. No "box dye"  please.  Lockdown is not forever and we will be in a better position, doing the above, to pick up from where we left of should you use the products recommended.

Be reassured that we are  with you every step of the way.

Keep your hair beautiful.
#Staysafe #Stayathome and remember we are #InThisTogether, every step of the way.