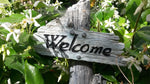 GROWING WITH STYLE BAR!
Growing with Style Bar
At the staff function that took place in June 2017, Vittorio Russolillo (Owner of Style Bar) had made an important announcement to all staff members that Style Bar would like to offer its employees the opportunity to invest in the company by means of buying shares within their stores.
Since the announcement, we've had two eager employees come on board. On Dec 1 two of our store managers had officially become part of the style bar group. We would like to congratulate and welcome Marika Smith from Cape Gate and Cindy Petersen from Palmyra who has taken the initiative of investing with Style Bar and becoming partners within the company. Marika and Cindy have both been with the team for more than 10 years. We thank them for all their hard work, efforts and contributions that they've made towards the company over the time that they've been with us.
Style bar aims to encourage its staff growth and commitment by offering long-term staff members the opportunity of becoming partners within the company. Part of this exercise was to get employees to feel more empowered and committed to their stores.
Vittorio has always seen the necessity to allow opportunities to staff that are looking to expand and are willing to grow. Based on a merit system Style Bar has offered a more stable position within the company to those staff members that have been with the company for a long time, taken on the responsibility and have proven themselves to be team players.
"With our style bar salons expanding so rapidly we would like to get more staff members to move into a structure whereby in each store there is a shareholder which could hopefully increase productivity and employee job satisfaction", says Vittorio.
We hope that more staff members will see the opportunity to grow within the Style Bar group and we would like to offer the idea of buying shares within the company to all our other long-term employees who would like to come on board and grow with us.